DC Scope® Version 7.2 is finally available. This new version keeps the tradition, philosophy and integrity of DC Scope® by delivering a powerful solution that meets the needs of vSphere users while keeping a simple and intuitive interface. Tested and reviewed by vExperts and vSphere users, this new version now integrates recommendation actions, alerts, notifications and other features to help you manage and drive your virtualization.
What is new in DC Scope® 7.2?

New alerting module
The new Alerting module of DC Scope® help you to be informed about the behavior of your infrastructure. You will be able to define thresholds for different metrics of RAM and CPU or concerning the status of your virtual machines, your resources and even the capacity planning. You can also create notifications to the alerts and receive the notification via SNMP or via email.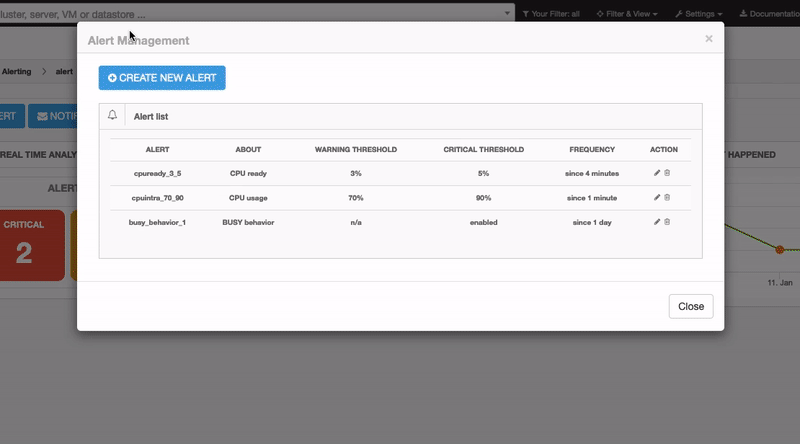 Actionable optimizations:
With this new version you will be able to export Powershell scripts from the Recommendations Module, allowing you to resize or shutdown virtual machines in just a few clicks.

vCenter Plugin
With the new vCenter Plugin you will be able to see a summary of the analysis performed by DC Scope® concerning each virtual machine. You will have information concerning the status of the virtual machine, the troubleshooting analysis and the potential optimizations to the virtual machine.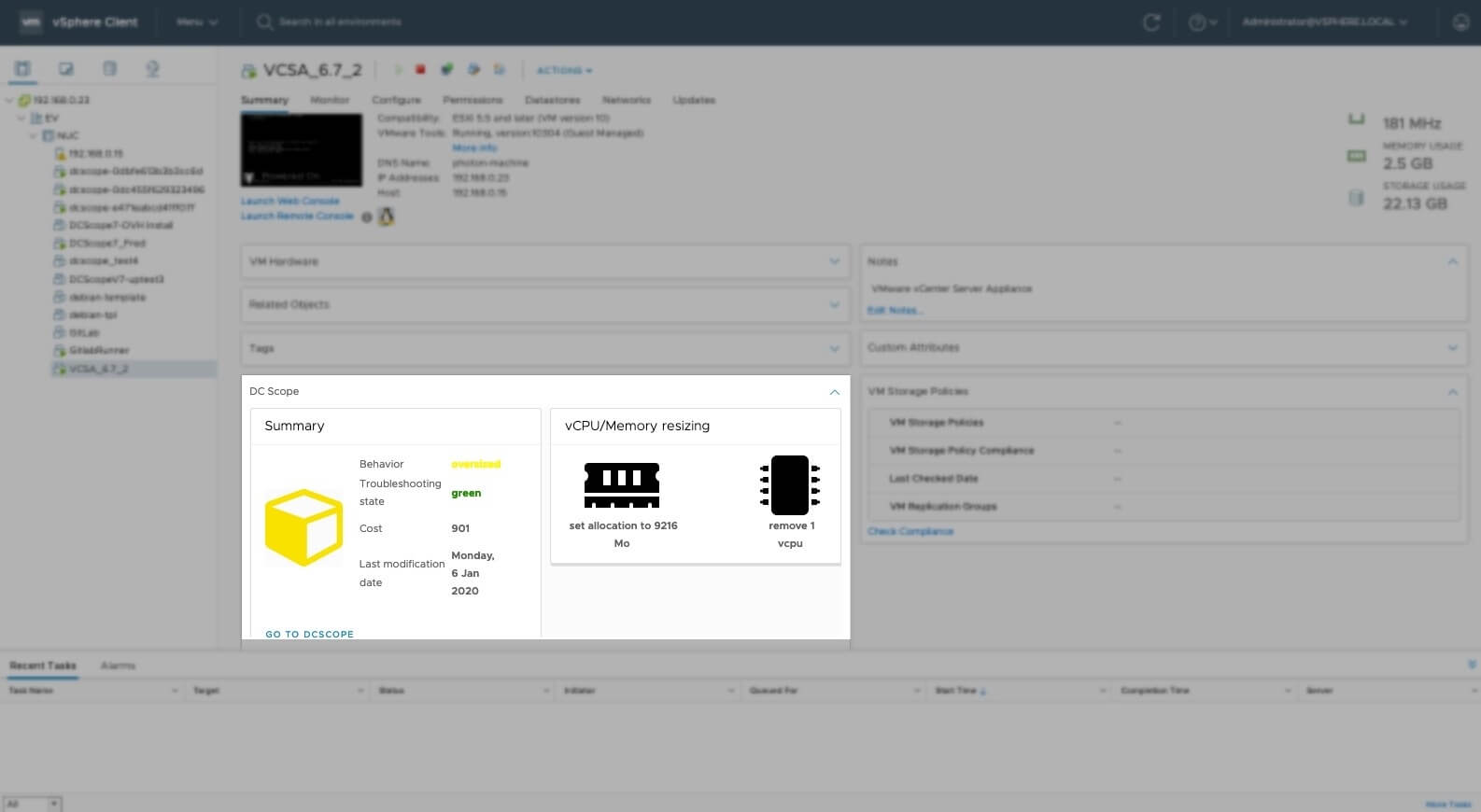 Templates for the Capacity Planning
You will be able to create 3 different virtual machine templates (for example small, medium and big virtual machines) and use these templates to define the capacity planning of the infrastructure. This means that now you can identify how many virtual machines you can create in your servers and clusters with information based on a particular virtual machine or on an average virtual machine in your infrastructure.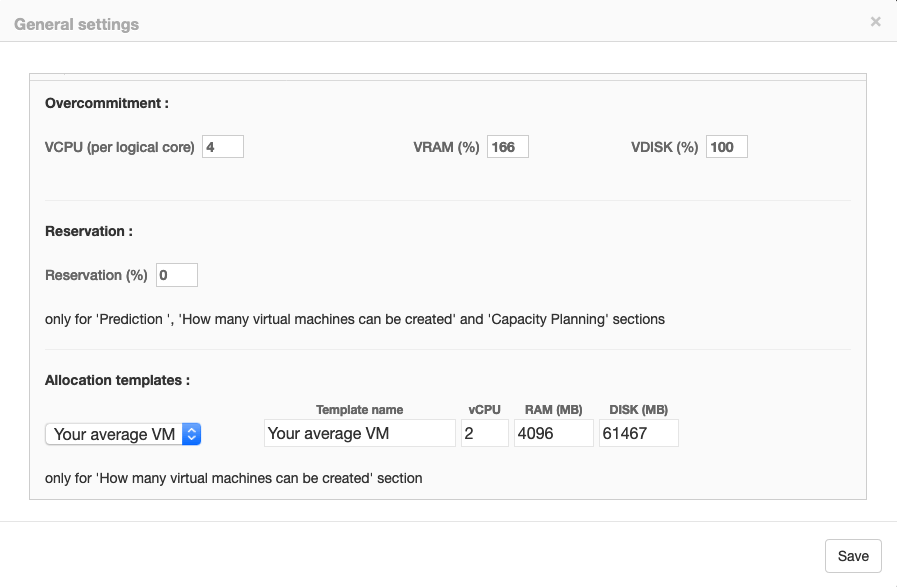 Cloud Pricing with recommendations
The Cloud Pricing module now includes the Recommendations provided by DC Scope® to the virtual machines. With this option you will be able to see the cost of the virtual machines in the Public Cloud if you follow the recommendations for:
– Resizing of vCPU and vRAM in the virtual machines.
– Turning off the virtual machines IDLE.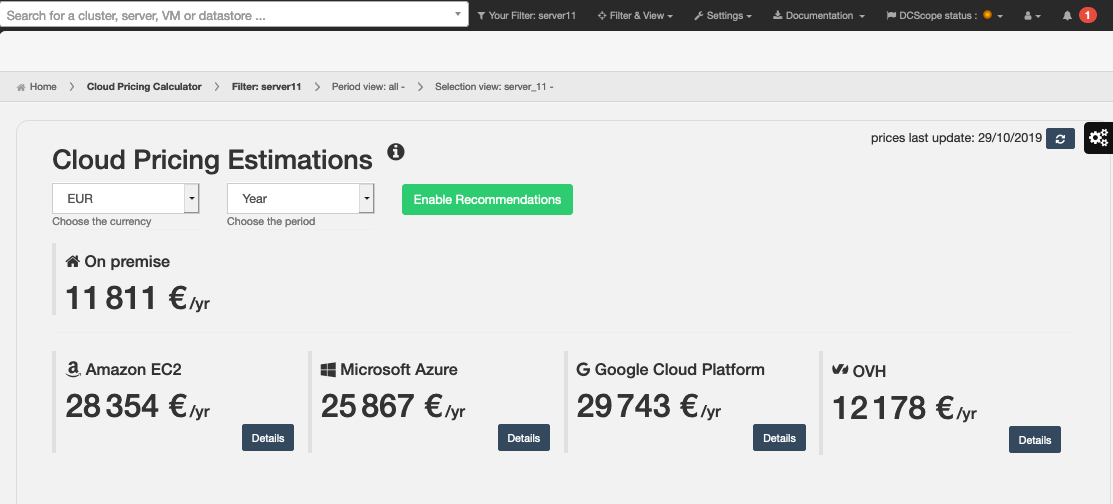 And even more…
Other improvements that you will discover in DC Scope® 7.2 include:
– Improved performance.
– Enriched reporting.
DC Scope® 7.2 : intuitive operations manager for virtualization users.
Do you want a trial?
Download here: https://www.easyvirt.com/en/installation/