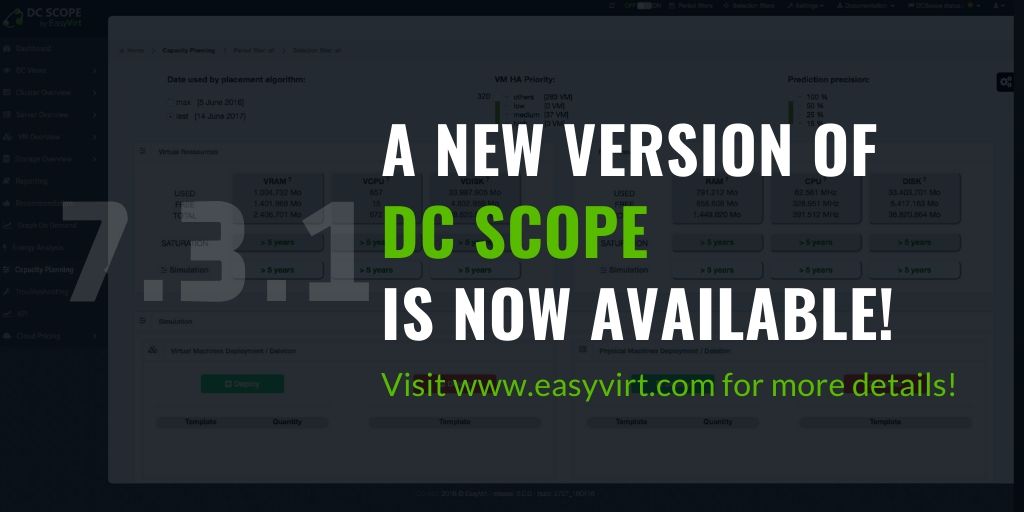 Following our mission and in response to the market challenges, we are continuously improving and enriching our solution. Each new version is the result of needs of our customers, vExperts and vSphere users and our aim in each update is to provide with an innovative solution that adapts to all kinds of organisations.
This release optimize the performance and stability of the solution and includes the following specific features
Improved performance in Capacity Planning
Alerts by default
Counter "Cpu Ready" available in the weekly view
---
Fill out the form to download the update
Here are the steps to update DC Scope®:
Download the update.
From the DC Scope® interface, click on "DC Scope® status" at the top right of the screen and then click Upload DCScope updates" .
Upload de update file and wait for the update to complete (installation of packages, updates of information). This can take a few minutes (operation time depending on the size of the database, number of registered users, etc.).
The update is completed with the reboot of the virtual machine.
---