DC Scope® V.8 is available now!
Today is the day, the new version of DC Scope is available for download.
With the development of the cloud industry, infrastructures can quickly grow and reach critical stages, making their management complex and requiring preventive and proactive maintenance rather than corrective. With DC Scope® V.8, EasyVirt goes further to improve the performance of vSphere infrastructures with a focus on FinOps and Green IT.
The version 8 of DC Scope® offers a complete redesign of the visual interface of the solution to provide a better and more complete answer to the challenges of Sysadmins and CTOs when managing vSphere environments.
DC Scope® 8 has been completely redesigned using the application framework Angular and Clarity design system, same used by VMware on its vSphere products). This fluid version also offers a completely new organization of the menus which brings a new "look" but also new functionalities resulting from customer and partner feedback.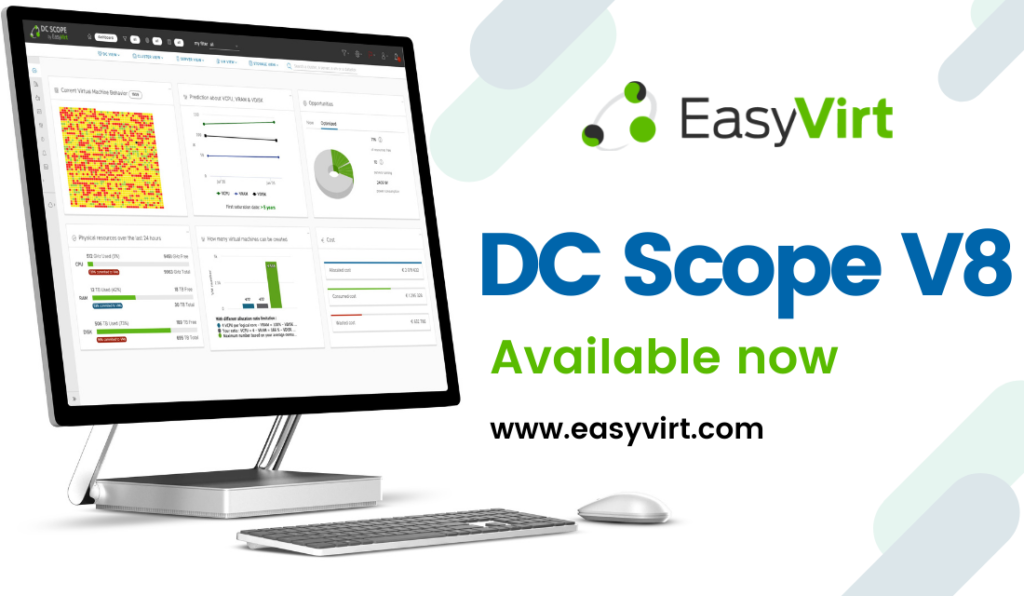 The new update in version 8.0 includes in particular:

A simple and intuitive interface to integrate the internal cost of VMs.
A new "My Cloud Pricing" module to define the costs of your on-premise infrastructure as a public Cloud.
Dashboard cards can now be defined for each user.
User roles.
A troubleshooting module that allows comparing issues in VMs and physical servers.
Redesign summary views of clusters, servers, and VM's.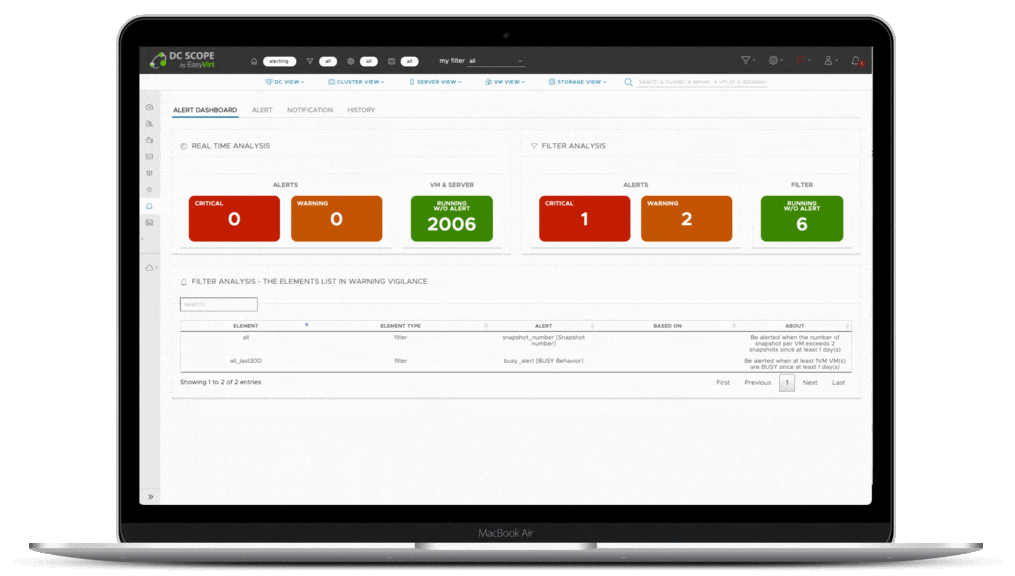 Tested by some of the most popular bloggers on the vSphere virtualization world, this new version is a real asset for CTOs: visibility, management, and optimization of vSphere infrastructures. DC Scope®, a unique solution that provides operational support to technical teams and the optimization of investments and costs for decision-makers.
Noham Medyouni, founder and active contributor at the VMware blog myvmworld.fr quoted "A new graphical interface that adds more value to the solution. Simplicity and accessibility are the key words of this release with a quick start and an immediate understanding of the solution and its functionalities".
You can test this new version for free!