Easyvirt in Poland!
Easyvirt was present during the VMUG Usercon held in Warsaw on February 27th. Here are some highlights of the event.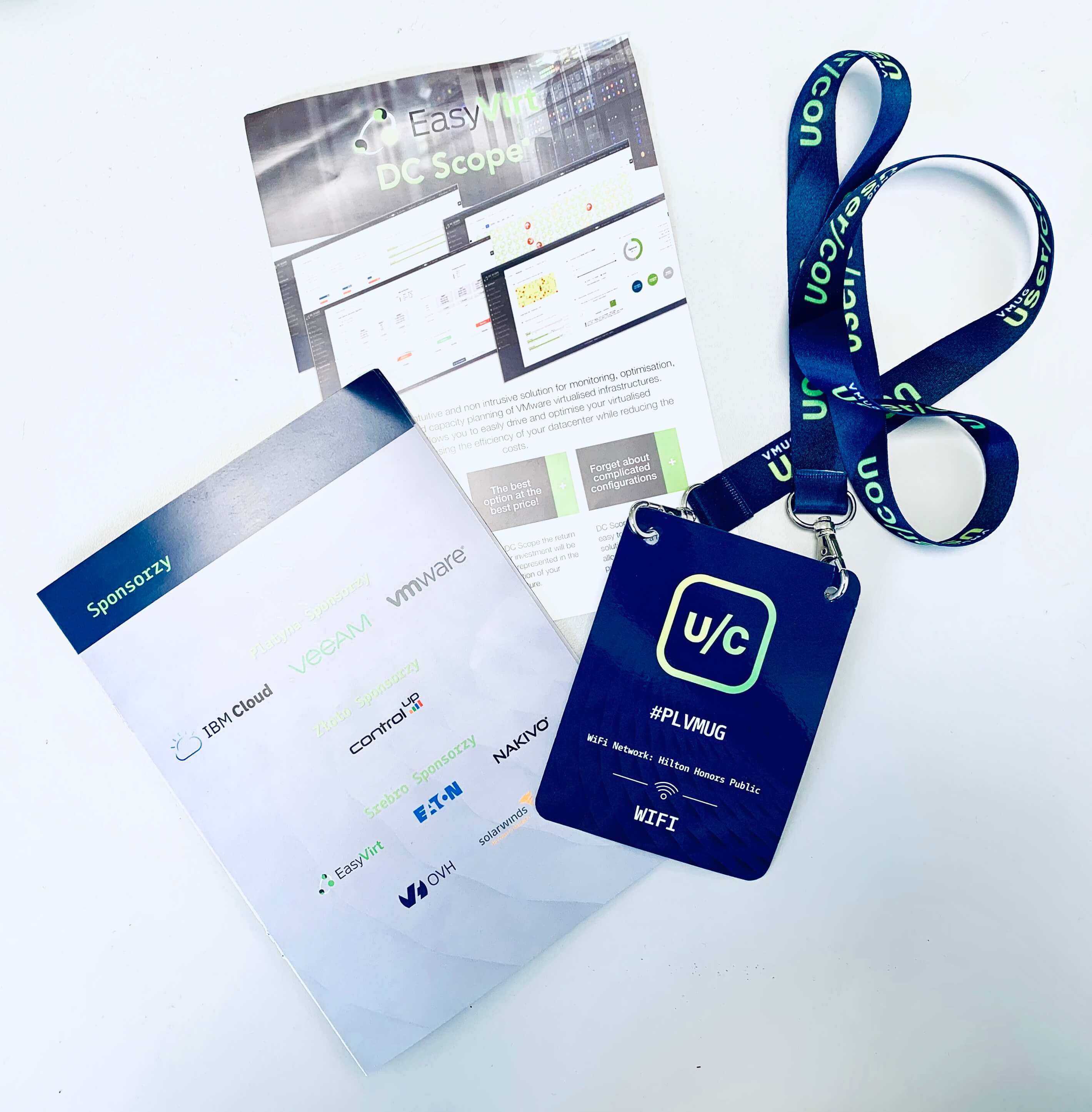 We arrived early morning at the Hilton Warsaw Hotel and Convention Centre where the event was going to take place. The first thing we noticed was the high level of organization of the event: the desks, the stands, the catering zones, the reception desks, and everything else was perfectly placed.  After a short chat with the EMEA VMUG team, we set up our stand and were ready to present our solution to the VMUG community in Warsaw.
Interesting fact: we were placed next to the OVH team in Poland, it was an excellent opportunity to talk with the team about the recent validation of DC Scope by OVH and its availability in the Private Cloud Segment (more info about this: https://www.easyvirt.com/en/dc-scope-compatible-with-the-private-cloud-ovh/). There are a lot more things coming regarding Easyvirt and OVH, so stay tuned for the updates.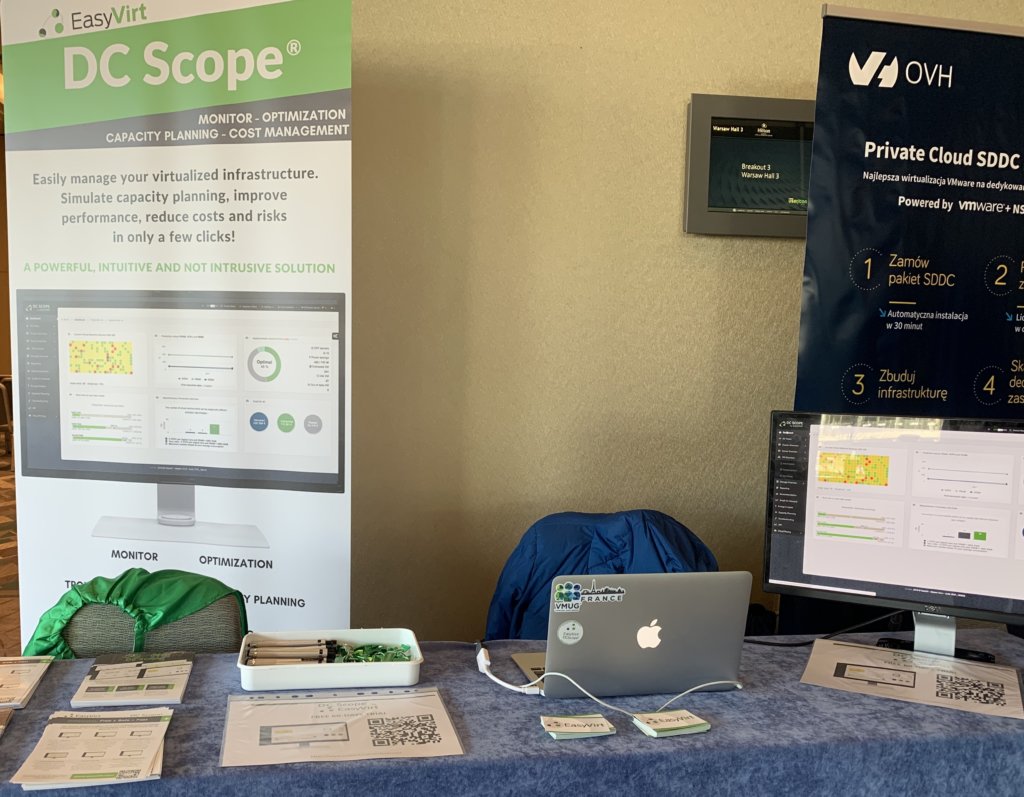 We had many different visitors in our stand ranging from people who were exited to hear how to drive their virtualized environments, people interested in KPI, monitorization or looking for ways to optimize resources on their virtualized environments to curious wanting to hear more about our brand and DC Scope.
While we were presenting DC Scope, one of the most appreciated features of our stand was the Reporting module. Visitors were really amazed by the level of detailed information provided, the potential use and the facility to export reports. We could notice how participants recognized DC Scope as a solution to answer most of their problems in virtualization and as a solution really aimed for daily users of VMware.

By the end of the day, we left the convention center not only with stronger connections with virtualization users such as system administrators, vExperts, technical users, etc., but also with a variety of companies interested in our solution such as financial institutions, host providers, software integrators and consultants. They all will be testing our solution on their infrastructures during the next couple of months thanks to the 60-days trial licenses we gave to the assistants of the Usercon.
This was the first time DC Scope and Easyvirt joined the Usercon in Poland and without a doubt, we will be present in the future conferences in the Netherlands and Italy and, will keep working with the local communities in France and Spain.