Last week we had the chance to participate in an online VMUG with the community in Colombia.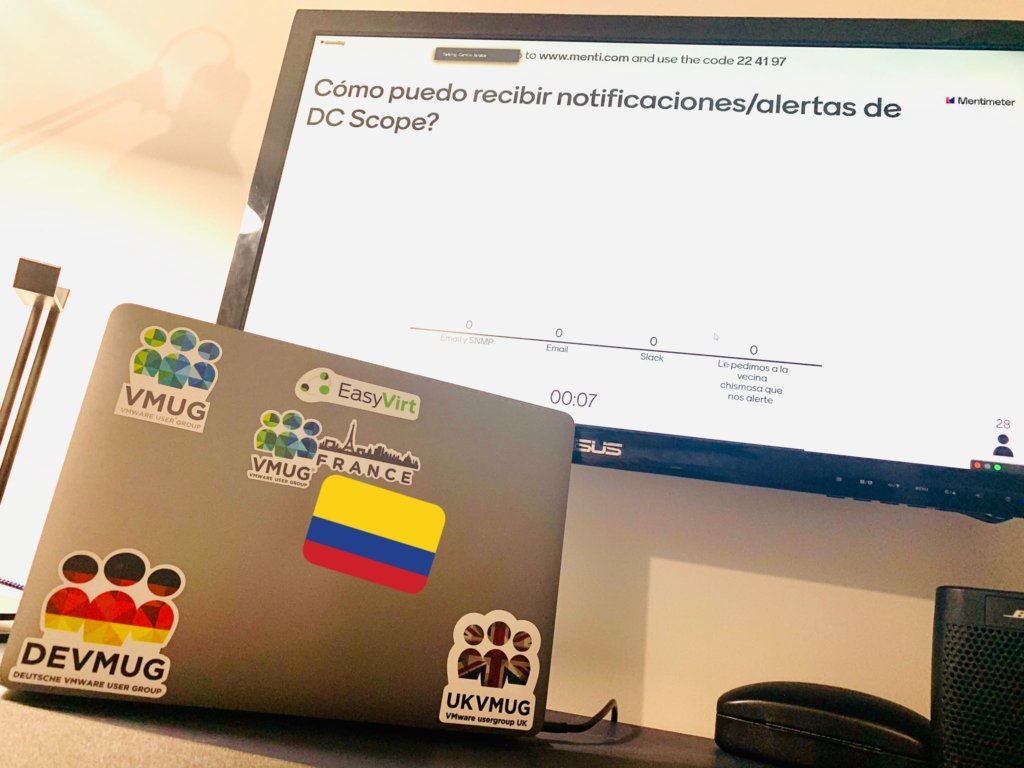 The event took place on the 27th of May and started around 18:00 (Colombian time). It had the participation of more than 50 attendees from different regions of the Cafeteros country. The sessions were led by Iván Anaya from VMware and Juan Osorio from Easyvirt.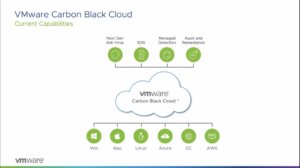 The session in charge of VMware showed in a practical example the developments that the company has made in terms of security with its cloud-native endpoint protection platform Carbon Black. During the session Iván showed us how a simple script can take control of the computer using the system files without triggering any alerts from antivirus, firewalls, etc. The session of Easyvirt was a short introduction to the company and its solution DC Scope®, as well as a presentation of its main modules such as the Capacity Planning, Troubleshooting, alerting and the monitor dashboard. The event also included different challenges that were held in real time via the publication of photos of the event on social networks with the use of the hashtag #virtual machineugColombia and #virtual machineugencasa. Additionally, at the end of the presentations, a short and fun quiz was made about the presentations. We hope to share again with the VMUG Colombia community soon, as well as with the VMUG communities in different countries in the region.