Usercon in Milan! Our first visit to Italy
On April 10th took place the Usercon in Italy, and more precisely in the international fashion and design capital: Milan. Here we have some highlights of our participation in the VMUG Usercon Milan 2019.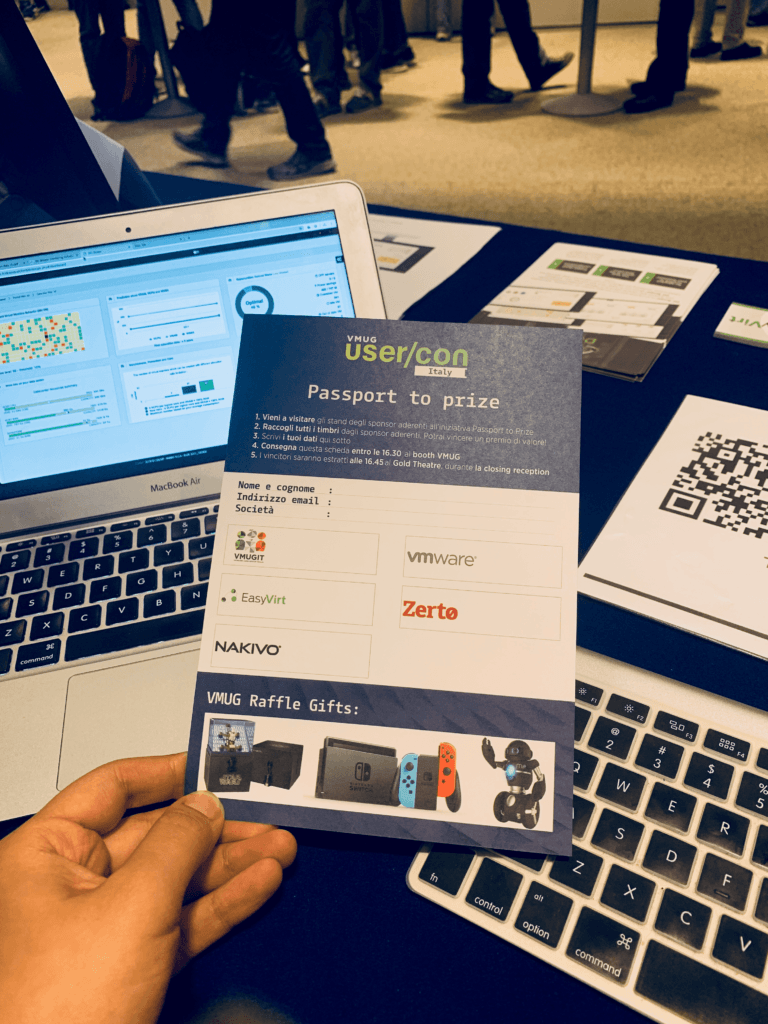 We arrived at the NH Conference Hotel really early in the morning, the leaders of the community were already there finalizing the last details of the event. The first thing we did was, of course, register to the event and start organizing the stand. One of the leaders of the Vmug community in Italy gave us the welcoming to the event and showed us the location of our booth. As we were one of the first sponsors that had arrived so far, we could see that the place was huge and to be honest, we wondered whether the place was going to be too big for the event. It was just a matter of time for us to realize how wrong we were, as just a few minutes later the place was crowded and it was then when we realized just how right was the size of the place to fit the huge Vmug community in Italy.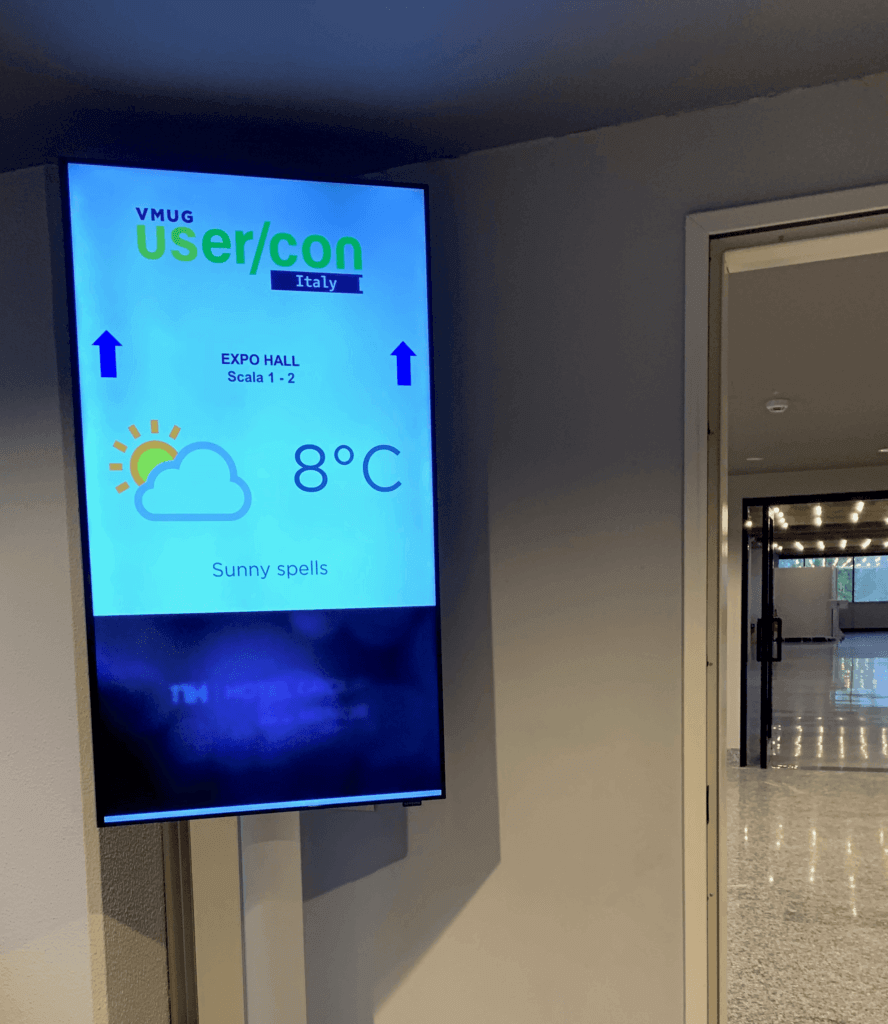 We started the morning talking with one of the Vmug Leaders in Italy, discussing about benefits of having tools to monitor and manage virtualization. We then presented DC Scope to him and some of the first assistants to the Usercon. After these presentations, we hear many compliments about the and potential of DC Scope as well as its intuitive and easy to use interface.
Throughout the day we had many visitors to our stand, and many of them had only heard about DC Scope during the Vmug and were really curious about the features and functionalities of our solution. We think that one of the most appreciated modules in our visit to Italy was the Capacity Planning module. Our stand visitors were really impressed by the simpleness to simulate the deletion of hosts, the adding of VMs, the simplicity to recreate scenarios what if? and the ability to get the information of saturation dates for all resources with just a few clicks. This feature has been widely used by our clients to test their business continuity plan, simulate new projects and also to define dates to purchase new equipments.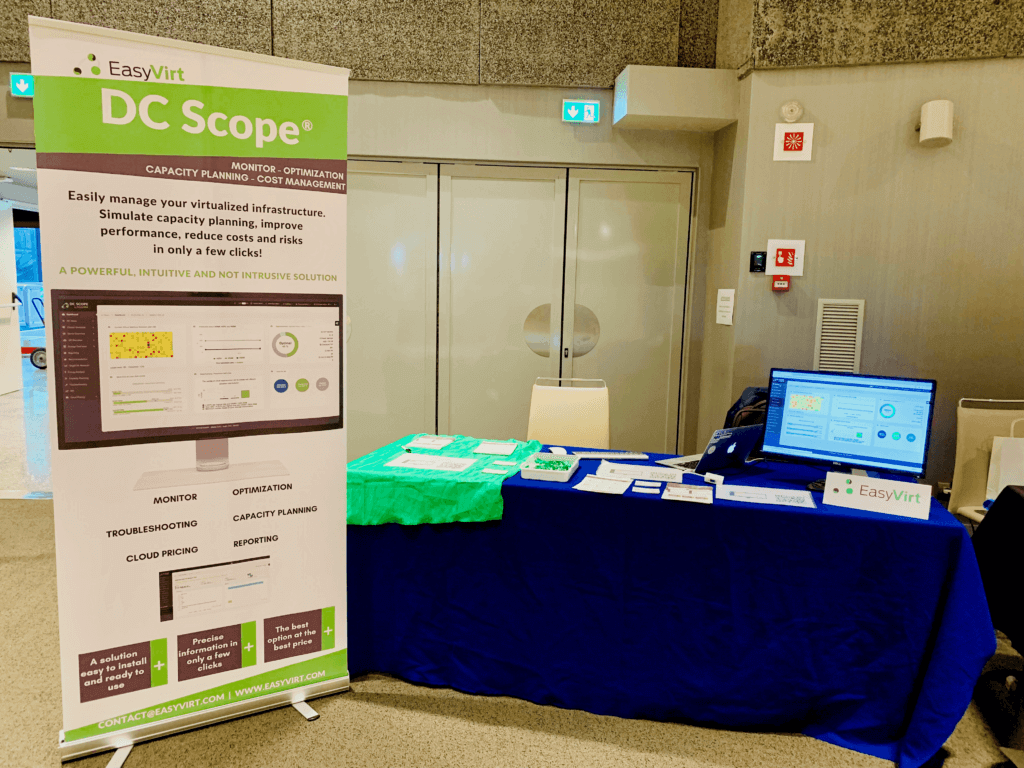 The event finished around 5:00pm with the raffle of the different gifts donated by the sponsors of the event. As we did in Poland and the Netherlands, we left Milan not only with stronger connections with virtualization users, but also with a variety of companies interested in trying DC Scope to analyzed their infrastructures.