Efficient & Sustainable IT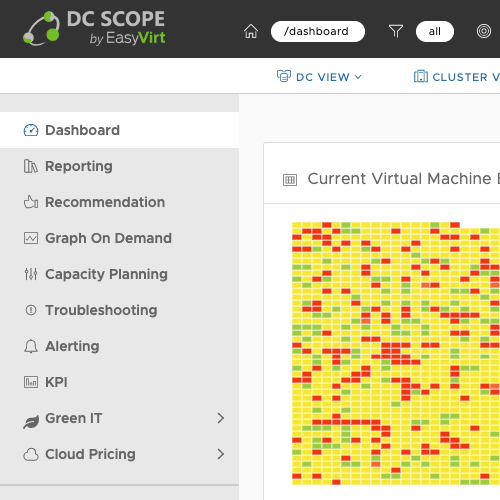 DC Scope®
CloudOps FinOps GreenOps Capacity Planning AWS Azure
DC Scope® allows you to manage your vSphere infrastructure without complexity. It enhances the visibility over your data center, provides key data to increase the efficiency of your servers, and enriches the decision-making by providing real information about the behavior of your virtual machines.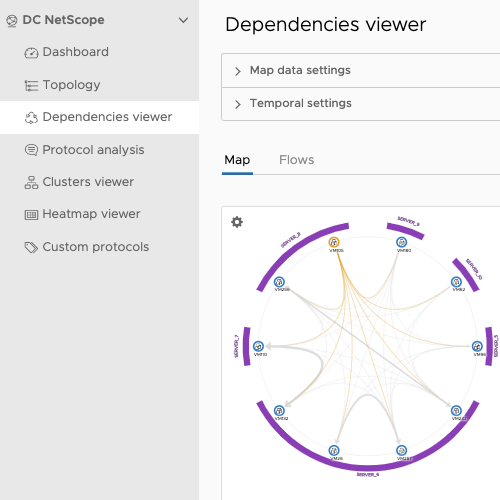 DC NetScope®
Network flows Dependencies Protocols Ports Topology
DC NetScope® provides network insights into the different network layers in VMware infrastructures. The solution provides operational and interactive views of network flows virtual machines involved, metrics, ports, and protocols.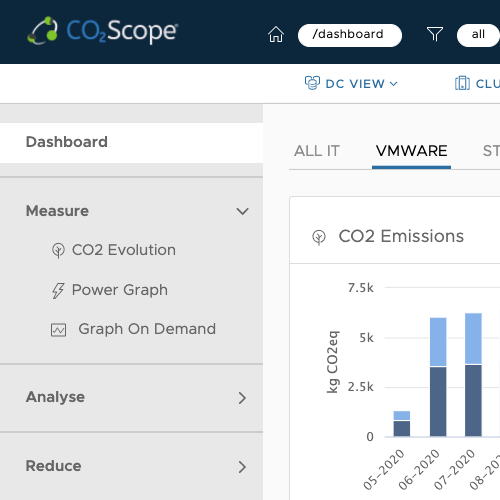 CO2 Scope®
Embodied energy Power consumption Carbon footprint Data centerCloudKPIs
CO2Scope® is a solution to monitor in real-time the CO2 emissions of IT services, virtual machines, and servers. Providing automatic KPI, recommendations, and guidelines to reduce the environmental impact of IT, and involving technical and management objectives.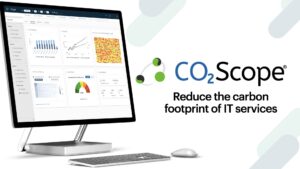 CO2 Scope has been developed to help organizations to measure, analyze and reduce the carbon footprint of IT infrastructures and cloud environments. The solution measures the energy consumption, CO2 emissions, IT resources and usage of IT services, based on the real consumption of the objects in the environment (virtual machines,...
Read More