VMworld is now VMware Explore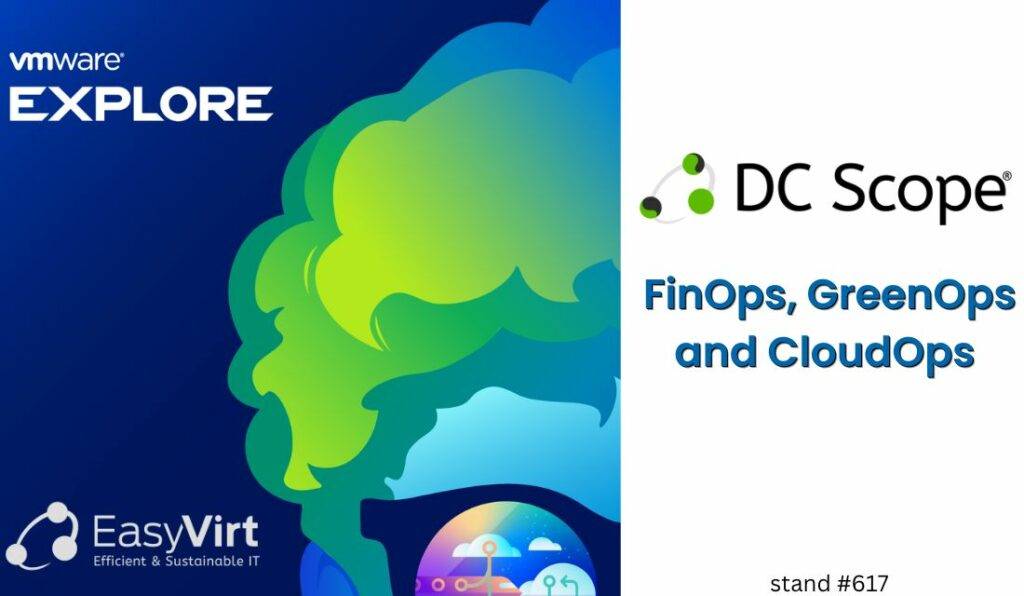 The former VMworld and now VMware Explore will return as an in-person event in Barcelona with a new format: the "center of the multi-cloud universe".
The event's objective is to show participants how to accelerate cloud transformation, build and run a cloud-native platform, secure and empower a hybrid workforce, and to connect and secure clouds and apps. This year's event will focus on solving problems faced in the multi-workload, multi-cloud, and multi-workspace IT environment.
Where is the VMware Explore 2022
The VMware Explore Barcelona 2022 will take place in Barcelona at the Fira Gran Via, 7 – 10 November 2022
What is the agenda for the VMware explore 2022?
The agenda for the VMware Explore is available at:
https://event.vmware.com/flow/vmware/explore2022eu/content/page/catalog
FinOps, GreenOps and CloudOps in the VMware Explore 2022
For the second time, we will be present during the event, showcasing our most recent DC Scope upgrades, which include new tools for managing instances on the AWS and Azure public clouds. Enabling DC Scope to offer FinOps, CloudOps, and GreenOps analysis in a single application.
Since our last participation in the VMware Explore (still VMworld in our heads), we have added many new features to DC Scope. These features have helped organizations to centralize the operations of the VMware environment -and now the Public Cloud- and provide recommendations to optimize the resources, energy, and costs!
What is new?
DC Scope is now in version 8.2
With the same application foundation and design approach used by VMware for its vSphere products, DC Scope® 8 has undergone a total redesign. The menus in this new version have a totally fresh layout, a new "style," and extra features as a response to feedback from the community.
This latest version, which has been tried out by some of the most well-known vSphere virtualization bloggers, offers CTOs and technical teams, genuine benefits in terms of visibility, management, and optimization of vSphere infrastructures.
Noham Medyouni, founder and active contributor at the VMware blog myvmworld.fr quoted "A new graphical interface that adds more value to the solution. Simplicity and accessibility are the keywords of this release with a quick start and an immediate understanding of the solution and its functionalities".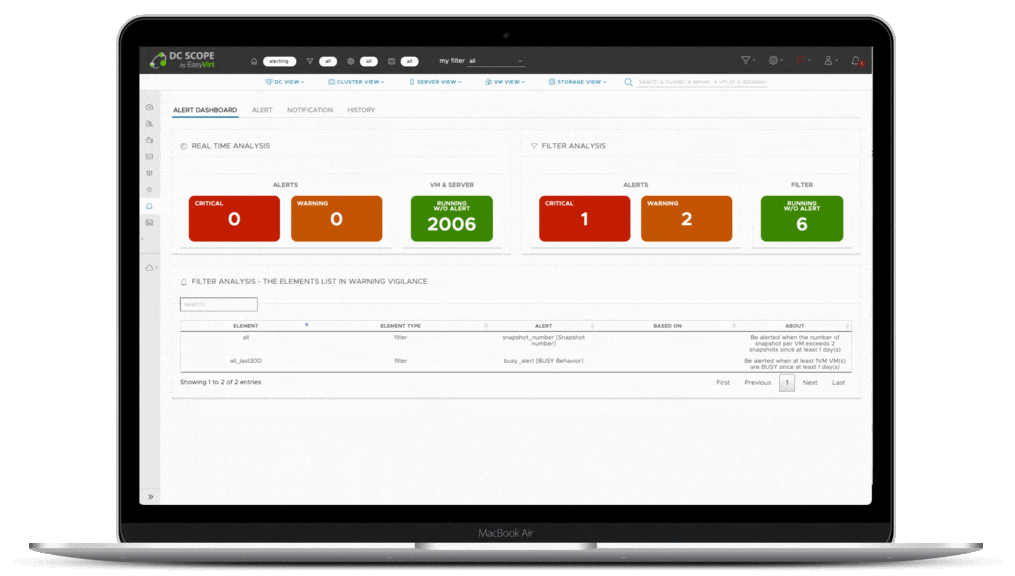 If you want to know more about the DC Scope, come and meet us in Barcelona during the VMware Explore at our stand #617 or contact us directly at contact@easyvirt.com.
We look forward to seeing you at the VMWare Explore Barcelona 2022!