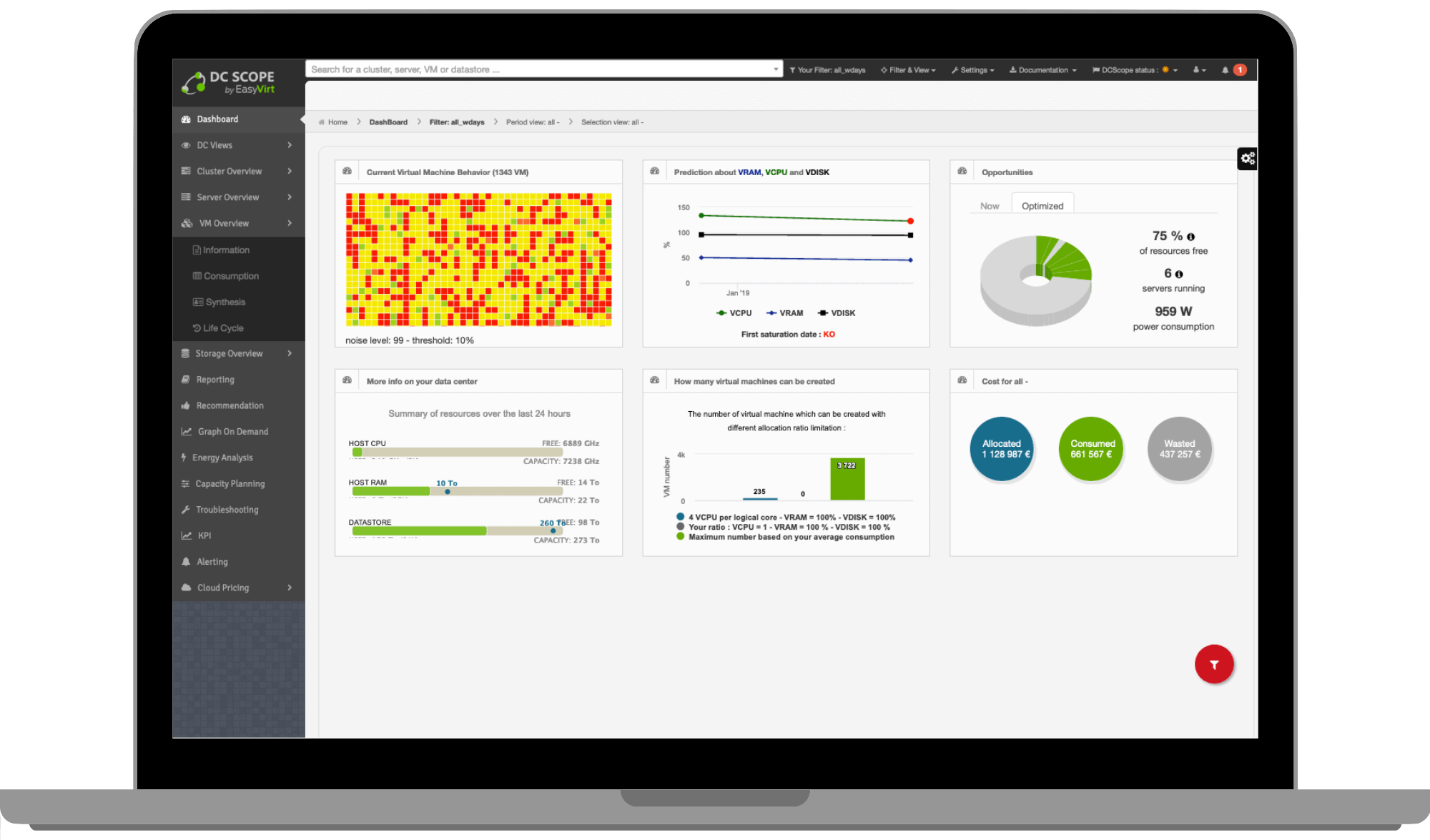 Following our mission and in response to the market challenges, we are continuously improving and enriching our solution. Each new version is the result of needs of our customers, vExperts and vSphere users and our aim in each update is to provide with an innovative solution that adapts to all kinds of organisations.
The version 7.3 of DC Scope® brings new improvements, functionalities as well as ergonomics and performance. It allows all our customers to benefit from the latest cutting edge innovations on the market.
Improved alert module
Working days
Enhanced information
Weekly Calendar View
---
What is new in this version 7.3?
Improved alert module
You can now create alerts based on the allocation, consumption and behavior of virtual machines and servers in your infrastructure. With the possibility to define administration notifications, for example to be notified X days before the saturation date of a resource i the cluster.
Working days
To apply the working hours of your organization to the analysis made by DC Scope®.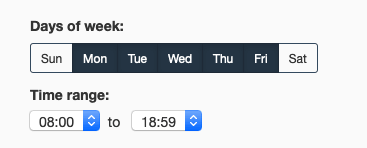 Enhanced information
To track the exact location of each element in the infrastructure (datastore – server – cluster – datacenter) as well as its creation date.


Weekly Calendar View
In order to visualize the Average – Max and Min weekly consumption rates of the CPU and RAM resources for each element. This graphical view allows you to identify the peak hours in the use of these resources.

Do you want to try this and all the features of DC Scope® for free?
Download a free trial now : https://www.easyvirt.com/en/installation/