Why set up virtualization management tools such as DC Scope®, vRealize Operations or Turbonomic?
The question may arise, what is the utility for a company to use this type of tool dedicated to the management of virtualization.
When a company owns VMs, its wish is to identify and manage them as best as possible. Unfortunately, it turns out that this will, as simple as it seems, is not so at all. The analysis is clear, virtualization brings a range of possibilities more than interesting, but it is possible to lose control very quickly.
Its identification is not obvious and it is almost impossible to manage its virtualized infrastructure without outside help (software solution), unless you spend most of your time at it. This is not very productive. When there are several VMs, it is necessary to have a managing tool.
Virtual machines are easy to create, but what about their management, their lifecycle or even their removal? Too few VMs are removed when they are no longer needed and nearly 90% of them are oversized and this is not lack of willing.
Most infrastructure managers want to optimize the size of their VMs or delete unnecessary ones, etc … But don't have suitable tools, it is very difficult for them to put this process in place.
That's one of the biggest problem today. This "non-management" affects the performance, costs, and security of an infrastructure. The consequences can be significant and it demonstrates the usefulness of piloting tools such as DC Scope®, vRealize Operations or Turbonomic.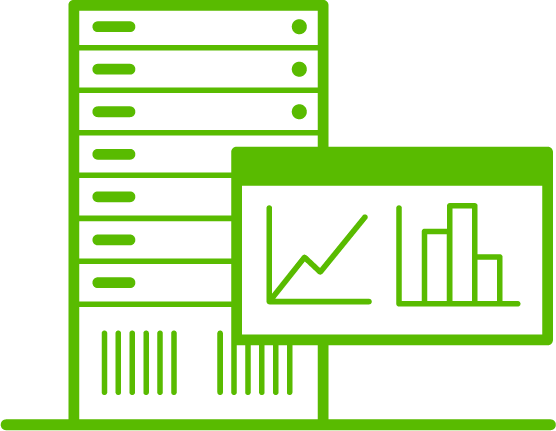 These different tools are too often identified as being too complex or expensive. In a DC Scope® post, Vblog.io (French reference in virtualization blogs) had introduced DC Scope® as the French solution "to the assault of vRealize Operations! "

And this can be understood since DC Scope® has made ease of use its specialty. This solution is built with its customers, taking into account the real needs of the actors of the sector.
The belief of DC Scope® is based on an efficient virtualization management solution dedicated to people who want to act quickly.
"An interesting economy because in addition to improving the functioning of our infrastructure, it has allowed us to sustain our park while being well on some of our capabilities needs and validate our resources. […]
DC Scope® is very useful since it allows us to identify the problem of optimization, capacity planning and troubleshooting almost instantaneously, and its simple and visual interface makes it easy to use the solution. "
Preview CNIEG feedback. Find the full version here
DC Scope® is therefore an alternative to the VMware solution; vRealize Operations. More targeted for the 50 to 2000 VM infrastructure, it is easy to install, ergonomic and requires few resources.
It is the virtualization management solution most suitable for people who want to act quickly.
Make your own review, Discover and try out DC Scope® for free